PennLive, Sen. Scarnati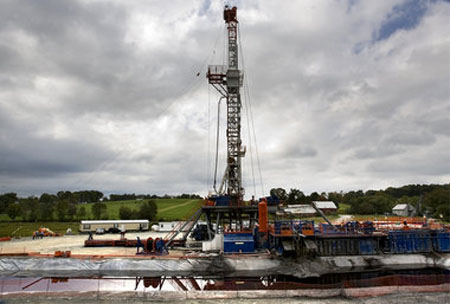 Years ago, many Pennsylvanians first heard the term "Marcellus Shale," and few understood what impact it would have on our state. That's certainly changed, as this burgeoning industry brings opportunities and challenges to our communities and a great deal of healthy debate about how to best harness its potential.

The Marcellus is the fastest-growing natural gas-production enterprise in the U.S. It has the potential to supply most Northeastern energy needs for the next century. But we also face various physical, environmental and regulatory challenges as we manage this world-class resource.

Some have proposed taxing the drilling companies and using the money to close our state's deficit. Others oppose any tax, saying that we should avoid any actions that could slow the growth or make us noncompetitive.

Recently, I introduced legislation that I believe strikes a middle ground. . .Senate Bill 1100 would establish a reasonable annual fee per well. . .[with] the base fee at $10,000 and adjusted upward depending on production levels and current natural gas prices. A majority of this revenue from would be distributed to affected counties and municipalities to address such things as road repairs, environmental cleanup or water/sewer plant improvements in drilling communities. A portion of the fee would be dedicated to conservation districts and statewide environmental and infrastructure projects.

It's estimated that my proposal would capture $121.2M in payments by March 1, 2012. Each well also would generate at least $160,000 in fees over a decade, based on current gas prices and widely accepted production projections. If calculated using current prices, the proposal would collect at least $675M through five years.

This money will ensure communities impacted by the drilling will have the resources necessary to address a wide range of local concerns, while not pushing this welcomed economic development to other states.