AFP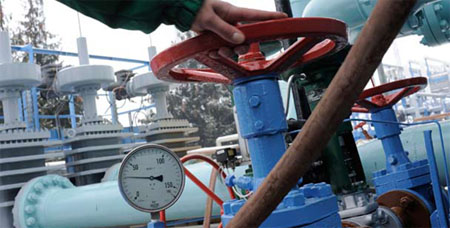 Central Asia's energy giant Turkmenistan owns the world's second-biggest natural gas deposit, the head of a British auditing firm said on Wednesday.

"It appears the South Yolotan is the second largest gas field in the world," Peter Holding of the Gaffney, Cline and Associates auditing firm told an industry conference.

Holding, the firm's general manager for Russia and the Caspian region, said the 3,000-square-kilometer (1,160-square-mile) field's estimated reserves will be be announced mid-June once supporting data is submitted to the government.

The previous estimate, conducted in 2008, said the field held between four trillion and 14 trillion cubic meters of gas and made Turkmenistan into the world's fourth-largest owner of natural gas deposits.

The British auditor has courted controversy in the region in the past.

In 2009, a Russian weekly accused Gaffney, Cline and Associates of exaggerating Turkmenistan's natural gas reserve figures and basing its estimates on government-submitted data.

The firm has denied the allegations and said on Wednesday that "new seismic data" proved the field's full-scale development was well worth the price.

"The field is big enough, so now we have to focus on delivering the gas," Holding said.

The isolated republic has sought was to expand its client base beyond Russia and its neighbours in Eastern Europe to countries such as China and India.

Turkmenistan opened a natural gas pipeline to China in 2009 that now pumps 40 billion cubic meters per year. It is also negotiating a supply line to India via Afghanistan and Pakistan.

The European Union meanwhile hopes to use Turkmen gas to help fill a proposed pipeline it hopes to run under the Caspian Sea and around Russia.