Voice of America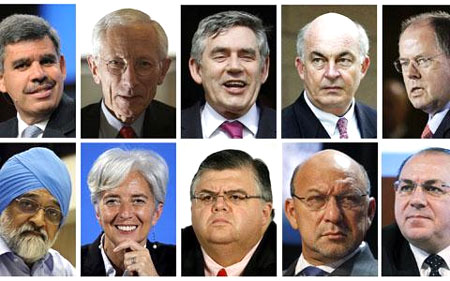 Former IMF Chief Dominique Strauss-Kahn of France has been released on bail from a New York jail cell after being charged and held for attempted rape. But only one day after his resignation, the debate over who should replace him has already begun.
Guilty or not, many (including U.S. Treasury Secretary Geithner) say the damage has already been done.
The race to find a successor is underway.
But political Analyst Daniel Gros says finding a leader that can satisfy all of the IMF's 185 member countries won't be easy.
"Everybody in the world will. . .be competing now, but we have to realize that the emerging countries also have widely different interests. . .so, it will be very difficult to find somebody who serves the political interests of any one group."
Since its founding, the IMF's top job has been filled by a European, but opposition grows to that arrangement. Beijing insists the IMF's future leader should reflect the growing clout of developing nations.
The list of potential candidates is long, including People's Bank of China Deputy Governor Zhu Min, Mexico Central Bank Governor Agustin Carstens and South Africa's former finance chief, Trevor Manuel.
But the Center for Global Development's Owen Barder sees difficulty for non-European candidates. "It'll be easier for Europe to come up with a single candidate who they want to nominate than it will for the emerging markets. They don't necessarily have the mechanisms and history of nominating a single candidate. So the danger is that Europeans, because they're used to doing it, will find someone very quickly and try to push them forward as a fait accompli," said Barder.
Early European favorites include Axel Weber, the former president of Germany's Bundesbank and French Finance Minister Christine Lagarde. Right now, the frontrunner status belongs to Lagarde.