Insane Planet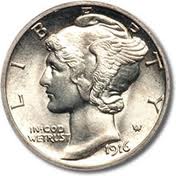 The American Eagle palladium coin is on the verge of being released. Everything is set for takeoff. The Palladium Bullion Coin Act of 2010, Public Law 111-303 has been set into law, the obverse design of the coin has been chosen to be Winged Liberty Head dime while the reverse will be the American Institute of Architects gold medal, both designed by sculptor Adolph A. Weinman.
According to U.S. Mint sources however, there is yet one major step that either speed up or stall the whole process. The is based on the requirement of the enabling act that a study must first be performed by an independent and reputable third party to determine the level of public demand for the American Eagle palladium coin. The coins will only go into circulation if it passes this popularity acid test.
To this end, the US mint is now seeking the services of potential contractors who are required to submit possible competitive solicitation for the marketing research.
To increase their chances of being considered through competitive solicitation for the American Eagle palladium coin market research, contractors must submit a work statement consisting of a detailed structured and comprehensive study with adequate credentials to support the claim for independence and reputation.
Should the American Eagle palladium coin passed the stringent popularity test, treasure Sec. will be mandated by law within a year of submission of the study report to issue .9995 fine palladium bullion with a face value of $25 of both Proof and Uncirculated versions of the coin in addition to bullion coins. Both versions will then be available on sale to the general public.