Renew Grid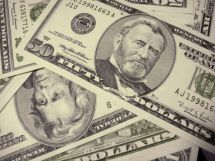 U.S. venture capital investment in cleantech companies increased by 54% to $1.14B in Q111, from $743.3M in Q110, led by strong solar and energy-storage investments, says a new study released by Ernst & Young LLP.
The energy/electricity generation segment, which was led by strong solar investments, raised $450.3M through 16 deals. The solar sub-segment accounted for 39% of the total dollars raised for the quarter, with $362.7 million—a 162% gain from Q110.
Large investments also bolstered the energy-storage segment to be the second largest in terms of dollars. The segment is up 671% year-over-year after raising $262.4M through 14 deals. Battery companies drew in $121M of this investment, compared to $8M in Q110—a 1405% increase—while fuel-cell companies attracted $106M in Q111, a 308% increase year-over-year.
"The U.S. cleantech market experienced continuing momentum, both from a venture-capital perspective and among the larger investment community, says Jay Spencer, Ernst & Young's cleantech director for the Americas. The second generation of solar companies and larger, later-stage rounds dominated VC investor interest in Q1."
The industry-focused products and services segment ranked third, with $161.86M in VC investment, and the alternative fuels segment, led by biofuel companies, raised $160M. Finally, the energy-efficiency sector raised $95M in the first quarter—down 49% from the $187M raised in Q110.
As far as regional cleantech investment, California dominated, representing 56% of the total dollars funded, with $637.2M—up 41% from Q110. The first quarter was also strong for investment in the Southeast and the New England regions: Companies in the Southeast garnered $150.M, a 6159% increase from Q110—and New England-area companies attracted $174.23M, representing a 193% increase compared to Q110.