John Allen Pugsley died Friday, April 8, in Escondido, Calif., after suffering a torn aorta. Born Jan. 5, 1934, in Minneapolis, Minnesota, to a heritage of adventurers and philosophers, he stayed true to the course. He was the son of Cleota Rae Johnson and Lawrence Eugene Pugsley. His father served in the Flying Tigers during the 2nd World War and moved the family west in 1946, where not finding a place to live, they camped out in a canyon.
Jack completed high school at Redondo Beach and attended El Camino College and the Univ. of Florida before serving in the U. S. Army, 1955–1956. Stationed in Germany, his duty was Morse-Code Interceptor, a skill he never lost and enjoyed with humor. Returning home, Jack joined his parents on a sailing voyage off the waters of Central America.
In 1957, he wed Gloria Juanita Terry, a widow with a two-year-old son, Joseph Waymen Shiver. Married for 24 years, they were parents of two daughters, Hollis Xan Pugsley, born in Santa Monica, Calif., and Tamara Lyn Pugsley-Terry, born in Guadalajara, Mexico, where the Pugsleys were on another adventure.
Jack resumed studies at U.C.L.A. and earned a B.A. in English Literature with the goal of teaching and writing.
He marketed his father's inventions for 10 years; first Sky-Camp, and then Porta-Shop, a multi-task woodworking tool. Using rare hardwoods and building fine furniture, he demonstrated the use of Porta-Shop for weekly 30-minute television programs.
After years in business ventures, marketing, and selling investments, Jack began a study of free enterprise economics under Andrew J. Galambos. This life-changing philosophy inspired him to write his own viewpoint and in 1974 he wrote, published and marketed "Common Sense Economics," followed by a monthly Newsletter, "Common Sense Viewpoint." His second book, "The Alpha Strategy," published in1980, was on the bestseller list of the New York Times.
Finding his voice in newsletters, he wrote "John Pugsley's Journal," commentary covering free-enterprise political and economic topics.
He was a uniquely qualified interpreter of the Libertarian point of view and investments, making him a popular M.C. and speaker at conferences and seminars worldwide.
Jack was co-founder of The Sovereign Society in 1997, a national organization committed to ideals of personal and financial freedom. He wrote and published a compilation of monthly essays, "The Chairman's Corner, Essays on Liberty from The Sovereign Individual."
His last newsletter venture began six years ago, a weekly e-letter stock advisory, "The Stealth Investor," an analysis of investments in light of the current economy.
He is survived by his sister, Charlene, and Donald Snodgrass; Hollis Pugsley; Tamara Terry; grandchildren; Lake Reason Shiver-Bernet; Daniel Vincent Kavanaugh; Robert Joseph Kavanaugh and Christina Gorman; Nicholas John Stokes; Alan Michael Stokes; Chelsea Deane and Timothy Prather; Madalyn Bernadette Carlson; and great-great granddaughters, Chloe Llyn Kavanaugh, and Amelia May Prather.
These words Jack often quoted:
"Be Kind and Be Gentle to those who are old; for Kindness is greater than silver or gold." Jack Pugsley was a kind and gentle man to all who knew him.
A tribute will be held at the Self Realization Fellowship Temple, 939 2nd St., Encinitas, Ca., Sunday, May 8th, 1:00–2:00 p.m.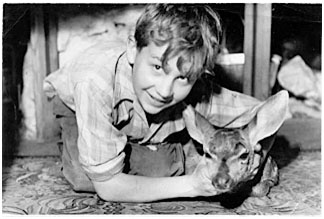 John "Jack" Pugsley (Jan. 5, 1934–April 8, 2011)