If you want to see the one precious metal that's been beaten senseless by Japan's disaster, take a look at palladium. Thanks to its close ties to the auto industry, the metal has plummeted by 22% since its February peak. Similarly used platinum has been pared back by 9%. If you believe in the V economic scenario that I have described for the world economy and the auto industry, specifically, these should be the first metals into which you pile back.
It's looking like the car manufacturers could turn out as many as 13 million cars this year. This could rise to 15M by 2015. The 2008 nadir was a paltry 8.5M vehicles. You can forget seeing the drug-induced haze of 20M annual units free money brought us, returning in our lifetime. Less than 1M of these will be hybrids or electrics. That means industry demand for catalytic converters is ramping-up by another 1M units a year.
Some 80% of the world's palladium production comes from Russia and South Africa, dubious sources on the best of days. This means that a long position in this white metal gives you a free call on political instability in these two less-than-perfectly run countries.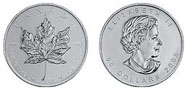 Demand for palladium for jewelry in China has been soaring with the growing middle class, as well as the huge new investment demand from the palladium ETF (PALL) last year. The fund may be bumping up against its 1.29 Moz. position limit, amounting to a breathtaking 18% of 2009global production.
If you are looking for something to stash in your gun safe, bury in the backyard, or give to the grandkids on their college graduation, get physical. You can buy Royal Canadian Mint 1 oz. .9995% fine palladium Maple Leaf coins at $50 over spot.