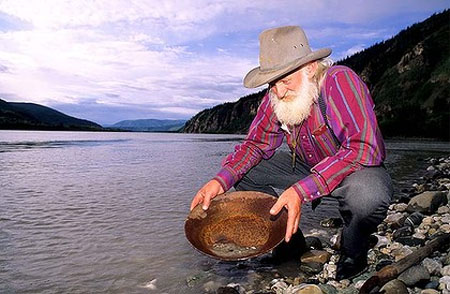 They do things differently in the Yukon outpost of Dawson City, writes Winsor Dobbin.
The former gold-rush city, a Wild West legend at the junction of the Yukon and Klondike rivers, lies somnambulant under snow for much of the year, deserted by all but the hardiest of its residents. Most hotels and restaurants close down; locals travel by skidoo, dog sled or on skis and tourism is virtually non-existent.
Then the sun starts to shine and each year, like a chrysalis emerging as a butterfly, this tough-but-fascinating town is reborn and visitors are once again invited to take a step back in time to enjoy panning for gold, sleeping in a former brothel or exploring the remains of once-majestic Yukon River paddle steamers in a slightly spooky ship's graveyard.
Dawson City is one of the weirdest, wackiest spots on the planet—and a magnet for adventurous travelers.
Dawson City has enjoyed booms and busts. In the late 1890s, gold was discovered and it was known as "the Paris of the north," becoming the second city in North America to get electricity after Chicago. In 1898, it had a population of more than 45,000 and was the largest city north of Seattle and west of Winnipeg. There was so much money in town that locals used to send to London and Paris for champagne and silk shirts and men and women from around the globe descended to "mine the miners."
Four years later, the gold rush was over; however, locals say "there are still nuggets out there" and hopefuls from around the world hit the rivers hoping to strike it lucky. They can pan for free at Claim #6 on Bonanza Creek, a fast-running stream off the Klondike and keep any gold they discover.