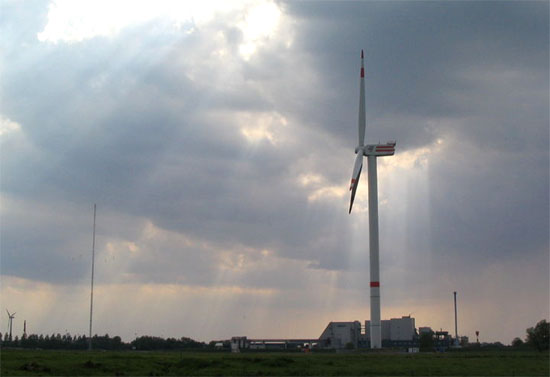 The ongoing turmoil in the Middle East that threatens global oil supplies in addition to Japan's unfolding nuclear disaster, has brought energy security back into the limelight. Further, China recently released five-year plan that plots the PRC's economic-development strategy through 2015, which heavily emphasized renewable energy—specifically wind and solar power. Germany, a world leader in renewable energy, has halted operations at some of its oldest nuclear reactors and is speeding through legislation to ramp-up renewable-energy investment. While solar-cell power has long held investors' attention, wind-turbine generation has become far more competitive in price—to the point that it presents a compelling alternative to fossil fuels.
For investors looking to capitalize on a booming global market for wind energy, the First Trust ISE Global Wind Energy Index Fund (FAN) and the PowerShares Global Wind Energy Portfolio (PWND) offer a wide range of globally diversified stocks in the industry. The First Trust ISE Global Wind Energy fund is more weighted toward turbine manufactures and, like PowerShares Global Wind Energy Portfolio, contains top producers like Vestas (VTR) and Gamesa (GCTAF). The fund has gained 12.39% in the past three months and is currently trading at $11.25. The one downside is that the fund is fairly heavily weighted toward Spain with its position in Gamesa, which could potentially be a liability as the cash-strapped Spanish government is slashing renewable-energy subsidiaries. On the plus side, the fund is invested in the Chinese market via shares in the China Longyuan Power Group and the China Ming Yang Wind Power Group (MY).
Rival wind-power fund PowerShares Global Wind Energy Portfolio focuses more on wind-farm operators. In contrast to First Trust, the PowerShares fund is more weighted toward the U.S., which is the largest wind market by installed capacity.