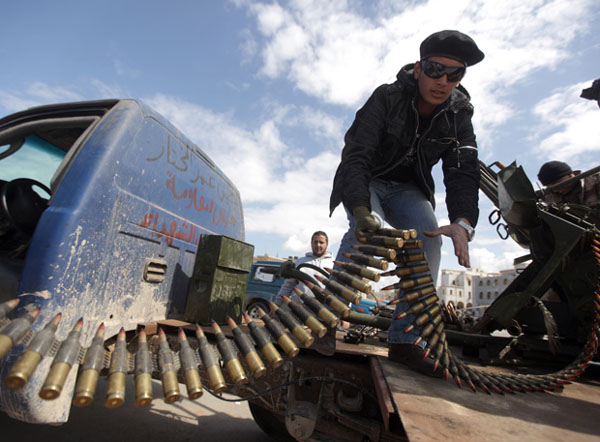 It has taken war in the Middle East to turn the tide of negative public opinion on the oil sands. After four years of beatings from the environmental movement that severely damaged Canada's international reputation, the oil sands are re-emerging as a secure source of energy in a risky oil world.
New imagery helped a lot. The pileups of bodies in the evening news, victims of Middle East despots firing at their own people to protect their oil wealth, make the tar pits in northern Alberta look like responsible oil in comparison.
Signs that Joe Q. Public is good with the oil sands are emerging everywhere.
David Wilkins, former U.S. ambassador to Canada and now a lobbyist in Washington for the Alberta and Saskatchewan governments, says the mood in the U.S. capital has changed noticeably in the past few weeks.
"People are listening more," he said in an interview. "People are more focused on the source of energy coming from Canada, the fact that it's a stable, friendly country."
Speaking to the
Calgary Herald
this week as part of his first visit to Western Canada, Andrew Pocock, the British High Commissioner to Canada said, "The oil sands, which are an immense reserve in a non-OPEC economy, assume an even greater energy security dimension than they have before."
The shift to a low-carbon world won't happen overnight, and the oil sands should not be singled out for any special punishment, he said.
Turmoil in the Middle East provided a new framework for the oil sands, said Canadian Association of Petroleum Producers Communications VP Janet Annesley. "The energy industry and the oil and gas industry, in particular, does not provide a high engagement product in marketing terms."