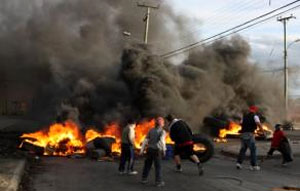 A simmering row over natural gas prices for domestic consumers in the Magallanes region of southern Chile showed no lasting resolution as talks between government officials and community leaders resumed amid continuing bickering.
Community representatives want the government to make permanent a January compromise on gas prices and agree to other concessions before they can pledge not to resume the street protests that led to two deaths.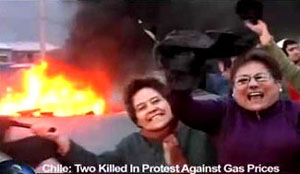 A 10-month moratorium on public protests that began in January gives the government time to negotiate a compromise between the original price hike of 16.5% after the withdrawal of state subsidies and a 3% price increase that defused the crisis.
Community representatives gathered in the Citizens Assembly of the Magallanes region have warned they will resume strikes and other civil action if no satisfactory compromise is reached over what they consider a fair gas price.
The trouble began after the government withdrew state subsidies on gas prices in the region, causing prices to soar in the midst of winter. Residents protested the government decision and street protests brought the Magallanes economy close to a halt.
Discontent over the temporary price deal lingers, because of uncertainty over the eventual deal that will give residents what they see as a fairer deal on fuel consumption.
A draft bill likely to go before the Chilean Congress is part of a plan to reach a compromise that will avoid a repeat of crippling strikes that disrupted Magallanes economy.
Government officials are still said to be hoping to push for a gradual price increase but community leaders have warned the region may erupt in violent protests again before the end of the 10-month deadline.