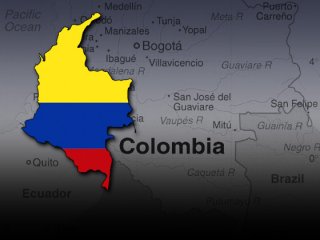 Colombia will not follow other countries that have either proposed or implemented higher mining royalties amid rising and record commodity prices, Mines and Energy Minister Carlos Rodado Noriega said on Tuesday.
"We have ruled out in the short term any increase in the royalties," he told reporters on the sidelines of the Prospectors and Developers Association of Canada convention in Toronto.
Although there have been some tax increases, the government's policy is not to increase royalties, he said.
The Minister said that Colombia is eager to increase mining investment, especially from Canadian companies.
The country is the fifth-biggest coal exporter, and foreign direct investment in mining represented 41% of the national total in 2009.
However, some international companies have found it difficult to get through the permitting requirements to get approval for exploration or mining operations.
Most recently, Vancouver-based Greystar Mining has been in the headlines over potential difficulties in getting approval for its Angostura gold/silver mine in Colombia.
The company said earlier this week that a public hearing on the project was cut short because of "confrontations" during the event.
The Minister said on Tuesday that there were problems with the "quality" of the environmental statement submitted by Greystar.