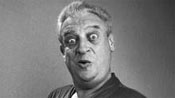 Warrants are the Rodney Dangerfield of the stock market. They don't get much respect from investors. But that could be a big mistake. A warrant is simply a long-term option to buy a given stock at a fixed price. Although warrants are relatively unknown to investors, they are the perfect security for a bull market.
Their big attraction? They're a way to amplify your bet on a stock. In a rising market, the value of a warrant will typically increase far more in percentage terms than the underlying common stock in the same company.
To be fair, warrants also experience outsized declines in a falling market. But if you believe in a stock's long-run potential, they offer a supercharged way to bet on that rosy future.
One investor with a well-known predilection for warrants is Warren Buffett, who insisted on receiving them as part of his high profile purchases of shares in General Electric and Goldman Sachs during the financial panic two years ago.
It's easy to see why the investment maestro likes warrants.
Consider the case of New Gold Inc., a promising mid-sized bullion miner. The company's common stock has more than doubled off its lows for the past year. But the A series warrants have done one better: they've more than tripled.
Given their upside potential versus stocks, warrants should be on radar screens everywhere. But the few specialists who follow them say they're terra incognito to most investors—even in Canada, which has the world's biggest market for the securities, reflecting that the country is the international leader in financing junior miners, which often offer warrants as a sweetener when they issue stock.