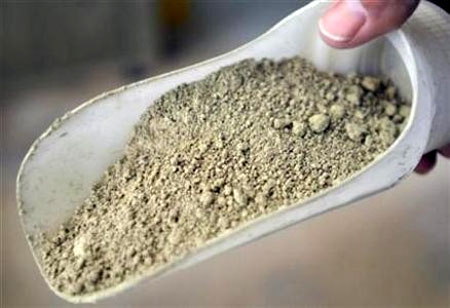 In wake of the international attention on rare earth elements (REEs), the U.S. Geological Survey (USGS) has completed its first review of China's rare-earth industry.
According to the report compiled by USGS survey, it gives information about China's REE reserves, production and consumption, as well as production and trade policies and regulations, including recently announced export quotas.
During the past 20 years, China's REE output has increased dramatically. Since 1990, its share of global REE production has increased from 27%–95%. But its REE consumption has only recently begun to increase. Since 2000, China's REE consumption has nearly quadrupled—from 19,000 tons in 2000 to 73 Kt. in 2009. The country's primary use for REEs is in the magnet industry, which accounted for 30% of total Chinese rare earth usage in 2009.
In 1990, China declared REEs protected and strategic minerals. As such, it maintains production and export quotas.
Other countries that hold substantial reserves are Australia, India, the Commonwealth of Independent States and Brazil. Over the years, rare earth supply patterns have undergone fundamental changes.
Until 1995, the U.S. and China produced equal quantities of rare earths, whereas today China produces approximately 97% of the world's rare earths. Of the 124,000 tons of ore mined in the year 2009, China produced 120,000 tons.
Recommendations
Reduce reliance—with shortages likely sometime in the next two to three years, the U.S. needs to act quickly to reduce its reliance on Chinese rare earth metals.
Stockpile rare earths
Develop new mines
Increase international cooperation
Develop substitutes