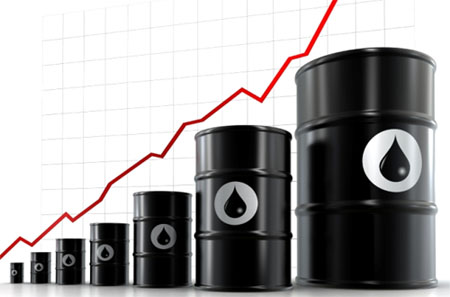 WTI crude climbed 2.6% to $102.20 per barrel Wednesday. The implications of the sharp oil supply fears are seen immediately in gasoline prices, which have experienced eight straight days of an upward rise, reaching $3.38 a gallon Wednesday, according to AAA.
If we use an economics formula that equates every $10 rise in oil prices to a 0.2% rise in the nation's GDP, the effects of this already painful tax at the filling station for many Americans doesn't begin to be reflected in GDP unless oil can sustain its $100-per-barrel level for at least one year.
"Even then," says Anthony Chan, chief economist at JP Morgan Chase's Private Wealth Management group, "this does not look scary for economic growth. It is like a child punching you really hard in the gut. It will hurt. . .but it is something we can get over."
Even small changes to GDP may have more importance now, however, as every employment report is watched closely for indications that more people are finding jobsówith unemployment at 9% ahead of Friday's update from the Department of Labor.
Ben Bernanke is among the economists who warn about the impact on jobs if the U.S. GDP is affected by even 0.2%. The Federal Reserve Chairman told a panel in the House of Representatives today that a $60 billion spending cut proposal introduced by Republicans in the House could lead to minor effect on U.S. growth, but could have a larger impact on jobsómaybe costing as [many] as 200,000, he said. That's just in line with the estimated amount of non-farm payrolls were added last month, which will be revealed in the government employment report Friday.