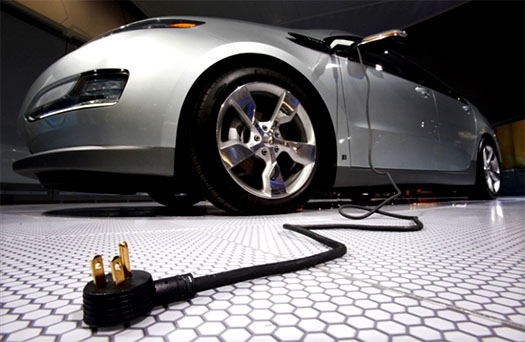 Will electric vehicles (EVs) take over America's roads? How about natural gas or biofuels? Or will gasoline still be the automotive fuel of choice, despite concerns about imported oil and greenhouse-gas emissions (GHGs)? The nation's long-term energy future is still up for grabs, but a spate of recent reports suggest that big changes are on the way.
The first mass-market, highway-ready plug-in EVs are already making their way to drivers' garages, though the production pipeline for Chevrolet Volts and Nissan Leafs may not be moving as fast as would-be buyers hoped. Toyota's plug-in Prius, the Ford Focus Electric and other electric entrants are due to join the Volt and Leaf by the end of the year. But it's not yet clear whether EVs will win out in the marketplace.
The big issue is batteries. As long as the cost of onboard electric power is high, compared to the cost of gasoline, buying an EV will never make sense based on fuel savings alone. A couple of years ago, the National Research Council estimated that providing enough battery power for 10 miles of electric driving would cost $3,300, and a 40-mile all-battery range (such as the Volt's) would add $14,000 to the cost of a car. Today, the battery pack for 200 miles of driving would add $20,000, says Kristin Persson, a researcher at the Lawrence Berkeley National Laboratory.
Scientists are focusing on making batteries work "longer, safer, cheaper," Persson said at last weekend's meeting of the American Association for the Advancement of Science in Washington. But she doesn't expect the revolution to come anytime soon—lithium-ion will be the battery technology of choice for the next 10–15 years, she said.