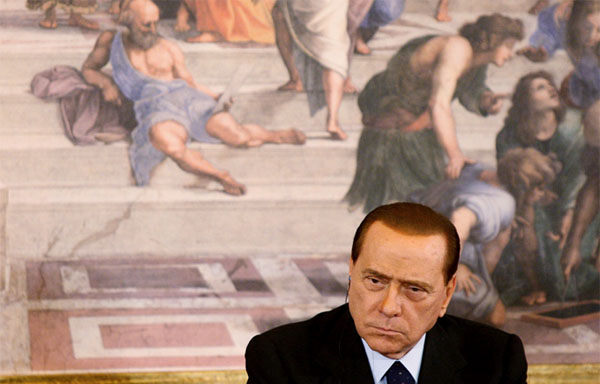 As military jets pound Libyan protesters, oil analysts around the world are watching apprehensively.
"The price for crude oil is up by $5/barrel, and most of the press is relating this to tensions that are escalating as we speak," said Market Services VP Stephen Jones of Purvin & Gertz energy consultancy.
"Unrest in the greater Middle East marketplace is becoming a greater concern to global oil markets," he said.
The price of Brent crude hit $105/bbl. Monday, pushing as high as $108 in after-hours trading, levels not seen since 2008.
Libya pumps roughly 1.6 Mbbls./d—roughly 2% of global demand.
Fueling Revolt
Wealth from light sweet crude has allowed Gaddafi, described as a "mercurial and eccentric figure who suffers from severe phobias" by U.S. diplomats in WikiLeaks documents, to hold power for more than 40 years.
While oil production has dropped by only 50,000 bpd, according to IEA reports, Gaddafi's luck seems to be running dry.
Libyans may be excited about the prospects of change. But energy markets beg to differ. ". . .oil markets prefer stability and stability often comes with modes of governance," said Jones, hinting that markets are not perturbed by dictatorships provided the pipelines keep gushing.
"The best case scenario, from the oil market's standpoint, would be for unrest to calm," said Jones, adding, "That might be at odds with the populace." The analyst would not comment on what would happen to energy markets if unrest spread to Saudi Arabia, the world's biggest oil producer.
Libya's main oil infrastructure is located in the desert, far from population centers, said. While drilling platforms and other expensive extraction equipment seem safe, refineries and loading platforms could be damaged.
"Nothing explodes like an oil refinery and rioters tend to like to burn things," said Stratfor Analysis VP Peter Zeihan.