Friday, the World Trade Organization will issue a preliminary report concluding that China has no legal right to impose export restrictions on nine raw materials.
The quotas, license requirements and other measures on industrial ingredients, such as zinc and coke, many vital for making steel, have been a key irritant in China's simmering trade tensions with partners.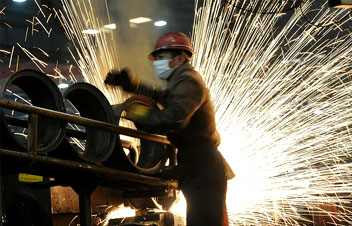 "This [case] is a punch against China's trade policy," says Simon Evenett, an economist at the University of St. Gallen in Switzerland. "It means you can't use protectionism as a policy tool on natural resources."
The raw materials case, which follows a 2009 complaint filed by Mexico, the U.S. and EU, doesn't concern China's rare earth elements (REEs) export restrictions, but a victory is likely to pave the way for the U.S. to file a separate WTO complaint on the rare earths policy, trade analysts said.
That's because at the core of the raw materials case is whether the WTO will allow the use of export restrictions to protect the environment—an argument China's used to justify limits on exports, including of REE ores.
Friday, the WTO is due to mail an interim report to the parties involved in the case. It won't be made public, but trade diplomats and lawyers working on the case at the WTO say its judges have concluded that China clearly lacks the legal backing for the restrictions.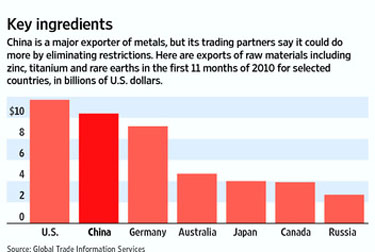 China abandoned most export restrictions when it joined the WTO in 2001, but reinstated some of them late in the decade, amid a global commodities crunch and the financial crisis.
The final report will be published in April. China can then appeal. If it loses, it will have to remove the export controls or face retaliatory sanctions.