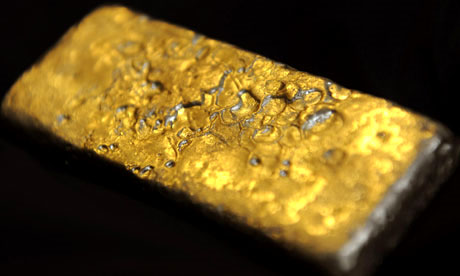 Demand for gold reached a 10-year high with spending reaching a value of $150B in 2010, as China and India increased jewelry purchases and global central banks became net buyers for the first time in more than two decades.
World Gold Council figures showed demand for jewelry grew 17% over the 12-month period, while overall demand for gold was up 9% despite record prices.
On Thursday, the value of gold rose for the fourth day in a row to hit $1,378/oz., as investors piled into the safe haven amid increased political instability in the Middle East.
China's 2010 jewelry demand reached a record of 428 tons, while India's rose just under 70% after the 2009 market dip caused by recession.
Consumers in these two countries now account for more than half of the global jewelry and coin demand, with further growth anticipated this year while the trend in key western markets such as the US is down.
Central banks in a wide range of developing countries, including China, Russia and Thailand have been buying gold in a bid to preserve their growing national wealth and diversify their investment holdings.
European central banks had been selling off their gold reserves gradually but this policy was reversed once the sovereign debt crisis hit and politicians became risk averse.
Britain disposed of 60% of its gold reserves, 400 tons, from 1999–2002 when the market was at a 20-year low. On the basis of the gold price during that period—about $30/oz.—and today's value, then-chancellor Gordon Brown lost out to the tune of around $14B.
The WGC said the pressure in the market could be eased by increased exploration and the opening of new mines.