Gold producers are pulling in record revenues and cash flow thanks to $1 300/oz-plus prices for the yellow metal, but the downside of the commodities boom is that pricier steel, oil, labor and other necessities are pushing up operating costs and making new mines even more expensive to build.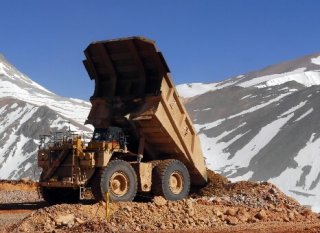 Average industry costs are also edging because producers are mining are processing lower grade ore that may not have been considered before, but becomes economic in the higher gold price environment.
For example. while Barrick managed to improve on production costs in 2010, two other Toronto-based gold-miners that reported earnings this weekóKinross Gold and Agnico-Eagle Minesóboth had hefty year-on-year cost increases in the fourth quarter and Kinross said it expects even higher costs this year.
Agnico CEO Sean Boyd said a significant part of the company's costs, which rose 57% year-on-year, were related to operational issues that are still being resolved at its new mines.
That means the numbers should improve in 2011 as operations move towards steady production.
But he agreed that the industry is having to deal with higher input costs "across the board."
"It's not as severe as it was in 2008, but you are seeing more expensive energy, you are seeing - in certain pockets - more expensive labour, so it's something that you have to build into the equation," Boyd said in an interview.
Labour costs in north-west Quebec and Nunavut, where Agnico has mines and a handful of other new projects are under construction "have gone through the roof," he said.
Still, industry-wide costs will be to a large extend be determined by grades going forward, Boyd commented.
"As gold prices go up, the grades that are being mined go down, so that will be the key driver."