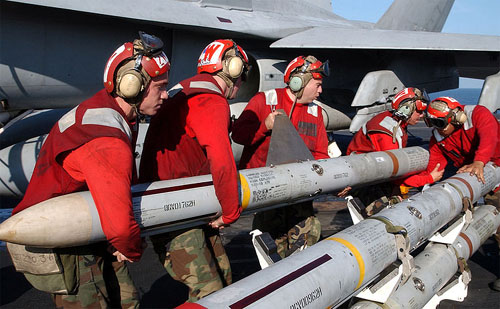 Several developments within the last few days suggest concern regarding rare earth elements (REEs) is moving to the forefront of the U.S. security discourse. Last week, the non-profit America Security Project released a new report entitled, "Rare Earth Metals and U.S. National Security." It states that China's REE market dominance will have serious implications for U.S. national security within the next few years. The report focuses predominantly on the importance of REEs for military applications like guided missiles and night-vision goggles. In contrast, cleantech applications receive very little attention.
The report also makes numerous recommendations for the government to reduce America's dependence on Chinese REEs, including:
Stockpiling REEs
Developing new mines
Increasing international cooperation
Filing a WTO dispute
Developing effective substitutes for REEs
Developing new technologies
The release of the report suggests that the constricted nature of the global REE market and principally its impact on the defense industry continues to concern U.S. policymakers.
During the same week, Senators Mark Begich and Lisa Murkowski (both from Alaska) and Representative Mike Coffman (Colorado) addressed a letter to the U.S. Secretary of Defense expressing concern about the military's reliance on REEs. It states that the trade situation with China leaves the U.S. "dependent on an unreliable foreign supplier" with no active domestic supply. The senators argue "rare earth supply limitations present a serious vulnerability to our national security" and concludes with demands that the DOD propose "real solutions in the soon-to-be-released National Defense Authorization Act for 2011."
Whatever policy measures are taken, it's clear this issue presents real headaches for the U.S. economy and particularly for the clean energy sector where REEs are critical to a host of technologies.