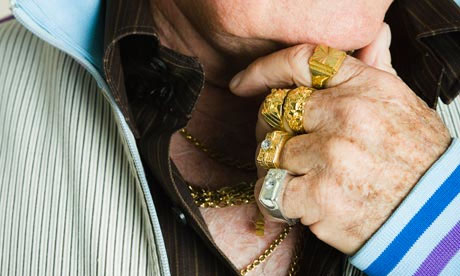 The Office of Fair Trading (OFT) has clamped down on gold-buying websites, forcing three firms to make changes to their business practices and two to cease trading altogether.
The OFT told the five firms that it was concerned people were being locked into accepting offers made for their gold. It also had concerns that if consumers did not return or reject a payment within a "restrictive time period," their gold was melted down.
Three companies, CashMyGold, Cash4Gold and Postal Gold, said they would make changes to their business practices following the investigation. But two others, CashYourGoldNow and Money4Gold, ceased trading as a result of the OFT probe.
The three companies have now agreed to provide people with either a quote for their gold, which requires positive acceptance, or a payment for their gold alongside prominently displayed risks and options. The firms must now provide clear information on the prices offered for gold, including information on the weight and carat of the items assessed.
Consumers must also be made aware of other important features of each firm's service, such as whether gemstones are purchased or returned, and the risk of damage or loss if the consumer sends a gemstone.
Finally, the gold-buying companies have agreed to make it clear that, when referring to the "high price" or "top price" paid for gold, those prices are based on the scrap or smelt value of gold.
The action comes after an investigation into the five firms was launched in January 2010 to establish whether gold companies were complying with consumer protection legislation. The OFT said the three companies that have agreed to make revisions to their business practices maintained that their business practices complied with the law.