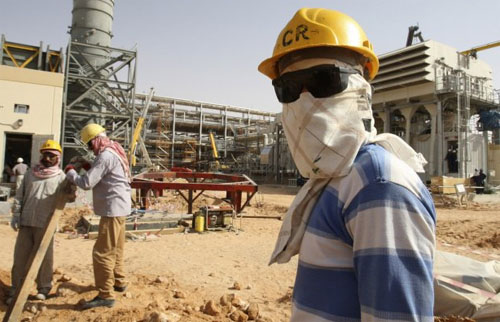 Saudi Arabia's oil reserves may be greatly overstated and its timeline for oil production is not uninhibited as the nation suggests, says a high-ranking Saudi oil expert. That's the latest revelation to come out of the WikiLeaks diplomatic cables cache and, on the back of rising oil prices, will send another shiver down oil-thirsty Western countries' backs.
Cables sent from 2007–2009 from the U.S. embassy in Riyadh, the state-owned Arabian oil company Aramco's former head of exploration, Sadad al-Husseini met with the U.S. consul general in November 2007 and said they could not meet the 12.5 million barrels/day output needed to keep oil prices from inflating. He also said, though Saudi Arabia would still be able to produce 12 Mbbls. 10 years from now, global oil production could hit its highest production level (peak oil) as soon as 2012.
Quoting one of the cables, the
Guardian
said, "According to al-Husseini, the crux of the issue is two-fold. First, it is possible Saudi reserves are not as bountiful as sometimes described and the timeline for their production not as unrestrained as Aramco and energy optimists would like to portray.
"In a presentation, Abdallah al-Saif, current Aramco senior vice president for exploration, reported Aramco has 716bn barrels of total reserves, of which 51% are recoverable, and that in 20 years Aramco will have 900bn barrels of reserves.
"Al-Husseini disagrees with this analysis, believing Aramco's reserves are overstated by as much as 300B barrels. In his view, once 50% of original proven reserves has been reached. . .a steady output in decline will ensue and no amount of effort will be able to stop it. He it will result in a plateau in total output that will last approximately 15 years followed by decreasing output," the cable said.