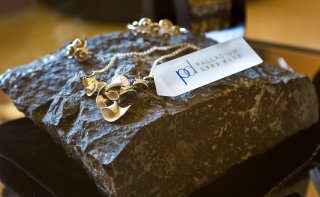 Platinum researcher Johnson Matthey's "Platinum 2010 Interim Review" forecast an increase in the recovery of platinum-group metals (PGMs) from scrapped end-of-life automotive catalysts, electronic scrap and jewelry.
The recovery of platinum from autocatalysts was set to increase by 32% to 1.10 Moz., palladium recycling by 37% to 1.32 Moz. and rhodium recycling by 28% to 239 Koz.
The increase from 2009 was attributed to improved economic conditions, which helped to lift new-vehicle sales and promote the scrapping of older vehicles, reports Johnson Matthey. As car sales increased in 2010, there was a corresponding increase in used vehicles being scrapped.
The report states that there is a faster growth rate of platinum recycling relative to that of palladium in Europe. This reflects the higher proportion of end-of-life diesel vehicles now being scrapped, and that older petrol vehicles, which have higher platinum loadings than later models, are being scrapped in the region.
National scrappage incentives in Europe, many of which expired in 2010, tended to drive the scrapping of newer vehicles, thus raising the proportion of palladium being recycled, says Johnson Matthey.
The higher prices of platinum and palladium also increased the throughput of stocks of spent autocatalysts, particularly those from national car scrappage schemes.
The report also forecast the recycling of electronic scrap to increase in 2010. The recovery of palladium from end-of-life electronics was expected to rise from 395 Koz. in 2009 to 440 Koz. in 2010, while platinum recovery was forecast to remain constant at 10 Koz.
Open-loop recycling of platinum from the global jewelry sector was expected to increase by 170 Koz. to 735 Koz. in 2010, while the recycling of palladium was set to increase by 15 Koz. to 85 Koz., states the report.