Would it interest you to know that the energy that went into making a product was wind generated? The wind industry thinks so, and it's embarking on the
WindMade
initiative to develop a standard and to convince consumer brands to use the designation.
"Governments are dragging their feet, but consumers want to see change now," said Steve Sawyer, Secretary General of the Global Wind Energy Council, and interim CEO of WindMade. "The private sector needs to step up to provide the solutions we need to respond to the global energy and climate crises. With WindMade, we want to facilitate the change that the public demands."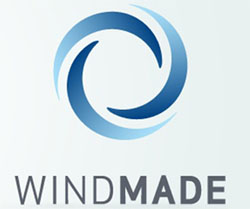 The Global Wind Energy Council, WWF, the LEGO Group, the UN Global Compact, Vestas Wind Systems, PricewaterhouseCoopers and Bloomberg joined in the announcement, made at the World Energy Summit in Abu Dhabi and quickly picked up
online
.
PricewaterhouseCoopers is among the participants as the verification partner, but WindMade said it hadn't yet decided on what standard it would enforce for products seeking wind-made status. WindMade said a technical group was working on such a standard and that further details will be presented at the World Economic Forum in Davos on February 28.
Following that, a "public consultation will be held from March 2011 to inform the development of the certification standard" WindMade said.