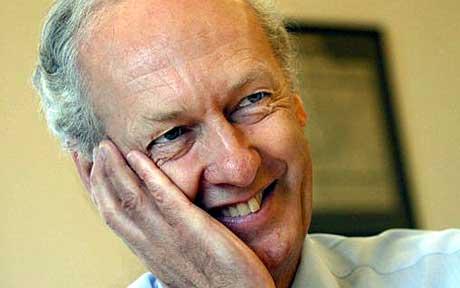 Commodities enthusiasts are investing five years too late, according to legendary fund manager Anthony Bolton.
"The best time for commodities was in 2006, when the whole world was growing above trend," said Mr. Bolton, who manages the Fidelity China Special Situations investment trust.
"Western economies are anemic at the moment, and I am not sure emerging market growth is enough to keep commodities going."
Despite many managers believing that commodities are a key part of the emerging markets story, Mr. Bolton holds only one commodities stock in his fund, a gold mine.
It is uncertainty about America that is keeping Mr. Bolton from increasing his exposure to commodities. While China is experiencing a bull market, he warned that the "stars of one bull market are not necessarily the stars of another."
He continued: "Commodities are measured in U.S. dollars and the U.S. dollar has been weak for the past couple of years. If commodities were measured in a stronger currency, the recent rallies might have been different."
The exception to this rule is gold.
"Almost every country has a big budget deficit at the moment so it is in their favor to see their currency depreciate. Countries hold gold as a protection against that."
Chinese investors have also started to take an interest in gold, he said, where previously they were buying American bonds.
Mr. Bolton was much more confident about China's growth, now that the country has begun to distance itself from dependency on the U.S..
"The global financial crisis was a wake-up call for China. It has driven them to be less reliant on the U.S. economy. It won't happen overnight, but there will be a big change over the next five to 10 years," he said.