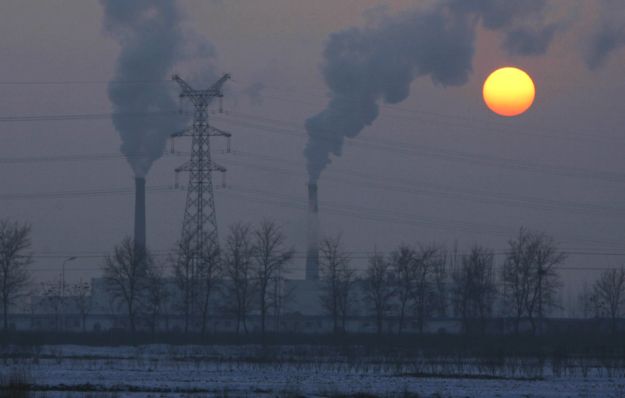 Duke Energy's proposed
$13.7 billion purchase
of Progress Energy announced this morning could be a blow to Big Coal, which has ambitions to remain the planet's preeminent fuel for electric power. Both Duke and Progress have big ambitions for nuclear-fueled power plants, and Duke CEO
Jim Rogers
is among corporate America's loudest advocates for sharply slashed CO2 emissions.
Here is
Rogers getting grilled
by comedian Stephen Colbert.
The Duke-Progress deal illustrates how facts on the ground are nonetheless going a bit in the green lobby's direction in the United States. Steve Mufson of the
Washington Post
Insert Text
that for the second-straight year, industry has launched the construction of no new coal-fired plants. By comparison, he reports, construction started on 20 units in 19 plants from 2000 to 2008. But last year, plans were abandoned to build 38 coal-fired plants, and announcements were made on the retirement of 48 aging ones. And the U.S. Energy Information Administration says it doesn't expect any new plants to be built, apart from coal-fired generators already under construction or clean-coal demonstration projects,
reports
National Geographic
.
Notwithstanding the
assertions
of James Fallows in the
Atlantic,
coal is on the defensive around the world. China, as we have
previously discussed
, is likely to attempt to cut back its plans for increased coal use because of the pollution, and turn far more heavily to plentiful and cheap natural gas.
Quite apart from these sector shifts, the Duke-Progress deal could not-so-subtly impact U.S. politics. If their deal is approved by regulators, the combined companies would be the country's largest single utility. One of the reasons for the victory of climate skeptics has been the lobbying of coal, oil and other industry lobbyists. But now Rogers' voice would become more influential in that lobby.