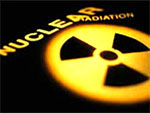 Russia and Mongolia signed an agreement establishing a joint venture for uranium mining "Dornod Uranium." The reserves of the fields are estimated at 22 thousand tons. The controlling stake in the future joint venture will be owned by the Mongolian side and a subsidiary "Atomredmedzoloto" of Argun Mining and Chemical Association will act as the operator of the project. The Russian government agreed on the development of joint projects with the Mongolian side last year. OAO Russian Railways (RZD) has become the managing company of the Ulan Bator railway with 50% of shares. It was a joint venture between OAO Russian Railways and two Mongolian state companies—Erdenet IPF and MIZ—to improve rail infrastructure.
At the recent meeting of Prime Ministers of Russia and Mongolia, the parties agreed to increase the authorized capital of Russian-Mongolian joint-stock company Ulaanbaatar Railway by $250 million in equal shares. VTB is also able to provide a loan for the purchase of Russian locomotives.
Russia has been trying to get back to Mongolian uranium mines since 2007. In 2009, the country voiced its intention to establish a joint venture to develop uranium deposits launched by Soviet specialists. In particular, Russia was interested in Dornod deposit; however, the development license belonged to the Central Asian Uranium Company (TSAUK) and the company was monitored by the Canadian company Khan Resources (58% of shares).
Russia is ready to write off 97.8% of the Mongolian debt, which is $172 million and issue a new loan of $125 million. RIA Novosti quoted Kudri as saying: "We have agreed to cancel the debt at 97.8%, the remaining $3.8 million will be repaid as a lump sum. This will open a new page in our credit and financial relations."