Yesterday the market broke the trendline off the August bottom.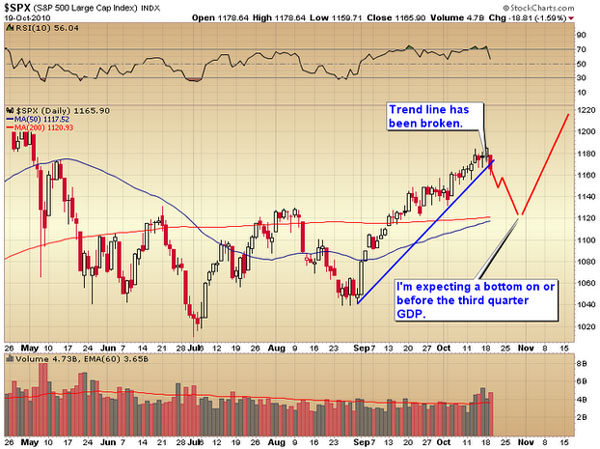 The dollar also followed through on its snapback rally.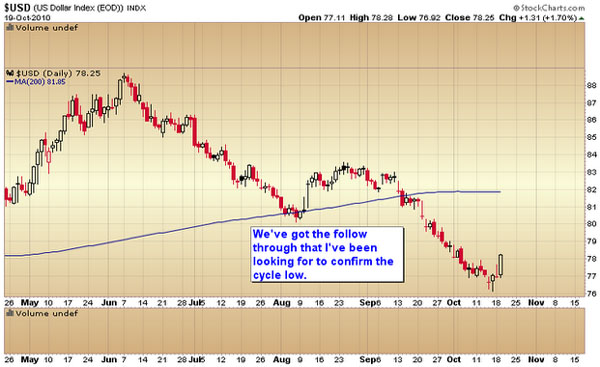 The odds are now high that we have the cycle top in place for stocks and the cycle low in the dollar. We should now see the market drift lower possibly until the third quarter GDP report next week.
However, let me stress—this isn't over. This is just a profit taking event and once it's run its course the dollar will resume what I fully expect to be a complete train wreck (especially if Bernanke is stupid enough to run QE2) as it continues to crash down into the yearly and three year cycle low.
Initially, this will push stocks higher, until surging inflation next year destroys the fragile economy. At that point, the stock market will begin the next leg down in the secular bear market and the economy will roll over into the next depression.