Since its soft launch in February and full launch in May, cobalt has had a pretty volatile time. From a low of ~$37,000 ($16.78/lb.) to a high of over $43,000/ton ($19.50/lb.), it has fallen to ~$39,000/ton today. Much of the volatility can be attributed to the early life of the contract and low liquidity, but a lot is going on around the world.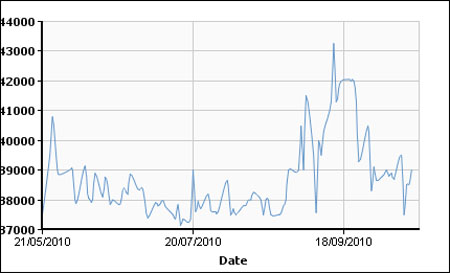 Demand has been good, particularly from Asia, where demand for hybrid batteries, catalysts and machine tools has been robust; but also from OECD markets where super alloys particularly in aerospace has been strong. On the supply side, availability has been a major transformation from just 12 months ago, as this table on the Cobalt Development Institute website shows.
CDI H110 Refined Cobalt Availability (Mt.)


In the H110, China has increased supply 125% from the same period last year to 15,532 Mt. Africa is by far the largest source of raw material with both concentrates and refined metal coming from not just West African states of the Congo and Zambia, but also South Africa, Morocco and Botswana. A
Dow Jones
report identifies several significant expansion projects underway in Africa and elsewhere that will add high-quality supplies to the market next year. Indeed as a significant portion of cobalt is produced as a byproduct of copper and other metal concentrate mixes, the strength of those markets will spur new mine development and expansion regardless of the position for cobalt. Tony Southgate a trader with Standard Bank is predicting prices will fall next year as a result. CPM Group Research Director Catherine Virga forecast prices to rise late this year to ~$25/lb. on supply disruptions in the DRC, but then fall next year as oversupply predominates to $18/lb in a Reuters article.