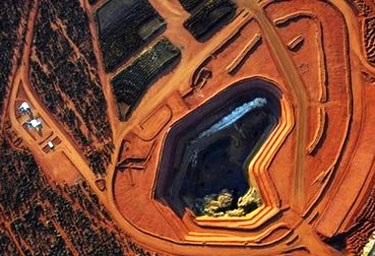 Industry sources say Australia's vast reserves of the obscure metals with highly prized properties could make it one of the world's leading producers in just a few years.
"By ~2014, we should be one of the dominant suppliers of rare earths to the world. And we will compete with China," an Australian long-term investor noted. "We're a small country, but we're going to be the Saudi Arabia of rare earths."
World attention shifted to Australia's nascent rare earth element (REE) industry after China, which dominates global production, began restricting exports, sending shudders through major consumers Japan, Europe and the United States.
Australian experts say China has used up its tightened annual export quota, playing down fears of a trade embargo on high-tech producer Japan over a bitter territorial dispute.
But the scare triggered a rapid reappraisal of REE sources other than China, which cornered the market with >90% of global supply but now needs growing amounts for its domestic market.
REEs like super-magnet dysprosium and red-glowing europium are vital components in hard-drives and computer screens, while the metals also make possible laser missile systems, wind turbines and solar panels.
"Rare earths are underpinning societal trends," said Lynas Corp. VP Matthew James, "[and] are not going to reverse. We have to become more energy efficient. . .better in managing our environmental footprint."
The U.S., fearful of further restrictions from China, is scurrying to resume production, while Japanese companies reportedly turned to Lynas.
"Japan should diversify its supply and better manage risk in the long run. It's awkward to rely on China for 90% of its supplies," said Toru Taniuchi, a professor at Japan's Teikyo University.
"But the interests of buyers and sellers have to meet in order for new entrants to the market to succeed," he warned, referring to Australian suppliers.