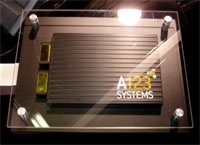 Because electric vehicle (EV) battery technology is so new, there's been a lot of speculation about the battery's future once the car ends up in the junkyard. Nearly all of it is recyclable.
Even after its automotive use ends, lithium-ion batteries still have about 40%–50% of their capacity left to be used for secondary purposes.
As the lead-acid battery currently used in cars is almost entirely recycled, automakers believe the lithium-ion battery will outlast its car's shelf life.
In one situation, battery packs could connect to a power grid during off-peak hours and store energy for later use; packs might also become energy accumulators for solar panels or wind turbines.
GM has formed a new partnership with ABB Group, to explore that same potential for the Volt's battery. ABB is the world's largest provider of electrical power grid systems and this could work in both GM and ABB's favor. When the power grid is down or if solar or wind energy are insufficient, these batteries could work as battery farms to provide the necessary gap in power.
But even beyond the secondary usage, there's more that can be done. Last year, the Department of Energy awarded $9.5M to California-based recycling company, Toxco, to increase its recycling capacity for lithium-ion batteries. Toxco is one of the only U.S.-based companies to recycle all sizes and models of lithium-ion batteries and will transform the Volt and LEAF batteries into scrap commodities like cobalt, copper, nickel and lithium carbonate—once the battery is completely out of use.
While most of the world's lithium is found in Bolivia, Chile and China, a proper recycling procedure would also the U.S. to reuse the lithium to create more batteries; thereby sparing us from foreign energy dependence.