Perpetua Resources Corp. is a billboard sponsor of Streetwise Reports and paid a fee for this company profile page. Please refer to the important disclosures below for additional details.
Recent Articles:
Research Report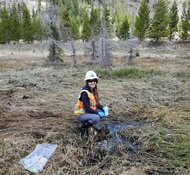 The Idaho-based firm is on track to likely receive a final version in early 2024, noted a ROTH Capital Partners report.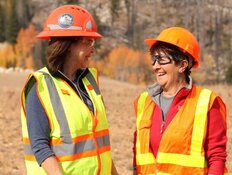 While Perpetua Resources Corp. is primarily known for gold exploration, a new grant from the Department of Defense has the company gaining U.S. strategic relevance with antimony trisulfide production.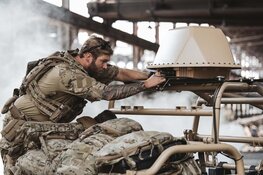 Defense stocks are uniquely positioned to enjoy considerable, reliable funding from government contracts. This stability, and the ensuing profitability, increases during times of international political instability.
Experts Following This Company
Company News
8/21/2023 – Perpetua Resources Awarded up to $15.5 Million in Department of Defense Funding to Demonstrate a Fully Domestic Antimony Trisulfide Supply Chain
8/14/2023 – Perpetua Resources Announces Second Quarter 2023 Highlights
8/9/2023 – Perpetua Resources and Nez Perce Tribe Filed Clean Water Act Settlement Agreement
Important Disclosures
Perpetua Resources Corp. is a Billboard advertiser of Streetwise Reports and pays a flat fee. Fees fund both sponsor-specific activities and general report activities. Sponsor-specific activities may include aggregating content and publishing that content on the Streetwise Reports site, creating and maintaining company landing pages, interviewing key management, posting a banner/billboard, and/or issuing press releases. The fees also cover the costs for Streetwise Reports to publish and syndicate investment opinion and comments, and also to curate or create sector-specific content. Billboard advertising monthly fees range from $3,000 to $5,000. This landing page contains a summary of the company that was prepared by that company. Some landing pages contain investing highlights and a catalyst calendar that are prepared by that company. The Expert Comments and Experts Following This Company sections of the landing page are compiled by Streetwise Reports. There may be other information about the company that is not placed on the landing page, and Streetwise Reports does not guarantee the accuracy or thoroughness of the information contained on the landing page. Readers should conduct their own research for all information publicly available concerning the company. This landing page may be considered advertising for the purposes of 18 U.S.C. 1734.