Sector Expert: Jeffrey Nichols
NicholsOnGold.com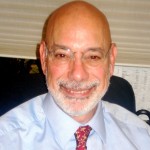 Jeffrey Nichols is an expert in the economics and finance of precious metals, and he has been a keynote speaker at dozens of investment and industry conferences, corporate meetings and private company events around the world. He is currently the managing director of American Precious Metals Advisors (APMA) and writes his own newsletter, Precious Metals, Financial Markets, and the World Economy, which can be found at nicholsongold.com.
Recent Interviews
"Gold's positive fundamentals, the high level of investor interest in key geographic markets and global monetary economic developments promise to push the yellow metal much higher," according to Jeffrey Nichols, managing director of American Precious Metals Advisors. In this Gold Report exclusive, the precious metals economist outlines the reasons for gold to continue its upward trajectoryŚnot the least of which include the ailing USD and foreign central banks' reluctance to keep buying U.S. government debt.
Due to permission requirements, not all quotes are shown.