Akiva Felt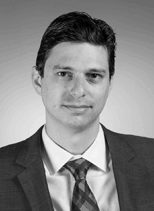 Akiva Felt is an executive director and senior analyst at Oppenheimer & Co and covers the bio and specialty pharmaceuticals sectors. Prior to joining Oppenheimer, Akiva worked at Wedbush Securities as a senior analyst covering biopharmaceuticals and medical devices, with a particular focus on cardiovascular and hepatic diseases across the biotechnology, specialty pharmaceuticals and medical device sectors. Before that, he was a member of the biotechnology equity research team at Stanford Financial Group, focusing on oncology, CNS and autoimmune diseases. Akiva holds a B.S. in Biomedical Engineering from Washington University and an M.A. from Columbia University in Biotechnology.
Recent Quotes
"We reiterate our Outperform rating for DPRX."
— Akiva Felt, Oppenheimer & Co. (2/17/15)
more >
Due to permission requirements, not all quotes are shown.