Guide to Silver Investing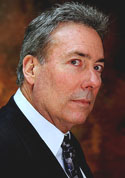 Interested in silver but aren't sure about the fundamentals?
David Morgan, founder of Silver-Investor.com, editor of The Morgan Report, and author of Get the Skinny on Silver Investing, discusses the latest buzz about his favorite subject with The Gold Report.

Ten Rules for Silver Investing

These rules are found in "The Global-Investor Book of Investing Rules," which includes tactics, strategies and insights relied on by 150 of the world's most respected financial experts. They are revealed in a concise, digestible form. In order to be a successful silver investor it is imperative that you stay current with what is happening in the market and with the most current investment strategies.


Al Korelin interviews David Morgan: Is This the Perfect Storm for the Price of Silver?

In addition to his interview with TGR, David prepared this series to give the new investor an overview on the silver sector, including information on key factors to analyze and various ways to invest:
Chapters:
1. Basics of Silver Investing
2. Silver ETFs
3. Physical Silver
4. Silver Equities
5. Alternative Silver Investments



Read More on Silver:

Don't Let Japan News Take Your Eye Off Gold & Silver Jeb Handwerger, Gold Stock Trades 03/22/2011
"Investors need to stay focused on the big picture."

Alka Singh: Gold Equities' Upside Greater than Gold George Mack and Karen Roche of The Gold Report 12/20/2010
Frequently prospecting for new mining companies in natural resource-rich nations, Rodman & Renshaw Senior Analyst Alka Singh is just back from Argentina. The Gold Report caught up with her to sift through her thoughts on the precious metals industry. Her current objective is to seek out gold and silver producers with growth potential beyond the price appreciation of commodity metals.

Greg McCoach: Preserving Your Precious Capital Brian Sylvester of The Gold Report 10/06/2010
Mining Speculator Newsletter Writer Greg McCoach is nothing if not outspoken. "The U.S. government is now getting to the point that it can no longer pay the interest on its Treasury Bill debt through normal means. Once this leaks out, the Fed will start creating money on top of money. It will become a total Ponzi scheme," he says. But Greg believes that same fiscal foolishness is creating opportunities in precious metals. In this exclusive interview with The Gold Report, Greg coaches you on how to preserve your capital with some junior mining stocks.

Silver Now in Bulls' Favor Seeking Alpha, Tom Lydon 08/03/2010
"Silver is selling at nearly 70% below its all-time high."

Silver Tracks Gold Commodity Online 08/02/2010
"RSI momentum indicator confirms the bullish trend in silver."

Silver Rises to $18.18 in Asia Commodity Online 07/26/2010
"Silver gained nearly 8 cents to trade at $18.18/oz. in Asia."

Waiting for Silver's Upside Breakout Free Gold Money Report, James Turk 07/18/2010
"All silver needs now is one last push. . ."

Chris & Michael Berry: Berry Picking in Colombia, Yukon Brian Sylvester of The Gold Report 07/14/2010
One of the most respected economic strategists in America, Michael Berry, and his son, Chris, discuss the growing fears of deflation, as well as several promising junior gold plays in Colombia and the Yukon. It's all part of their "three legs of the survival stool" approach to investing that you will learn about in this exclusive interview with The Gold Report.

Staggering Silver Supply Stats GoldSeek, The Mogambo Guru 07/13/2010
"SLV has been raided heavily over the past seven weeks."

John Lee: Blame Volatility on Summer Doldrums, Not Deflation Brian Sylvester of The Gold Report 07/12/2010
In 2004, Analyst John Lee founded Mau Capital Management, a hedge fund based in Vancouver that invests mostly in junior mining companies. In this exclusive interview with The Gold Report, Lee deflates the deflation argument, discusses why he favors near-term gold and silver producers over early stage explorers and reveals some of his fund's top holdings.