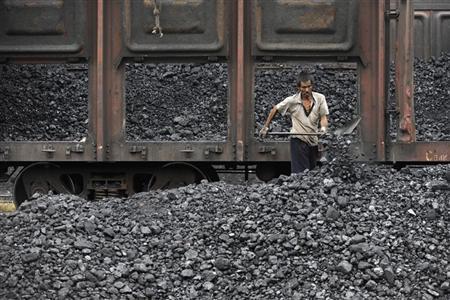 South African Mining Minister Susan Shabangu said on Wednesday the government would act to ensure sufficient coal supplies for power generation, but urged industry to sort out the supply problem first.
State-owned power utility Eskom has been struggling to secure all the coal it needs to power Africa's biggest economy, after coal miners have increasingly been focusing on exports due to the promise of higher returns from shipments to Asia.
The shortage has been exacerbated by a pick-up in power demand as the overall economy recovered from a 2009 recession and mines in the top platinum producer ramped up output.
"The lack of regulation of the coal mining industry resulted in a shift in the power balance away from the national interest to that of the shareholders of the mining companies and Eskom losing some share of its historical market," Shabangu told a conference in Cape Town.
"We reserve the right to take corrective measures should the situation demand it," she said.
South Africa relies on coal for nearly all of its power, although it plans to diversify into nuclear and greener sources such as wind and solar.
"Unless an alternative is found, Eskom will have to pay prices linked to global markets for South African coal, which is going to impact the consumer," Chief Commercial Officer Dan Marokane told Reuters.
Eskom has been investing in new plants after a near collapse of the national grid in 2008 cost South Africa billions in lost mining and other industrial output.
Analysts say the problem goes beyond the choice between domestic supply and exports: there is enough coal to supply both, but logistical bottlenecks limit investment.
Coal miners have already been hit by constraints on rail lines leading to South Africa's main export terminal and have been shipping far below their goals.