The revisions to the Italian feed-in tariff are welcome, according to Italian clean energy products company Acta.
The Italian Ministry for Economic Development confirmed its commitment to feed-in tariffs for renewable energy for 2011-2013 on 9 July.
See below for the new renewable energy feed-in tariff, as approved by the Italian Government's Unified Conference of State and Regions.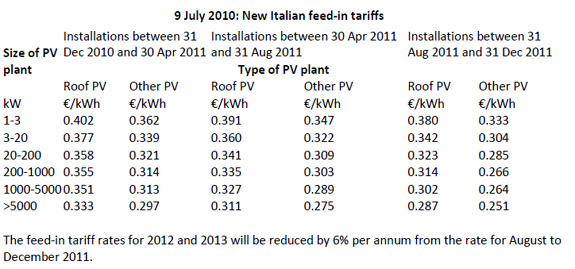 The feed-in tariff rates for 2012 and 2013 will be reduced by 6% per annum from the rate for August to December 2011.