Normal monsoons this year auger well for the Indian agricultural sector, which is bullish for silver consumption, as India can import up to 4,000 tons in a good year—so, potentially, a major consumer. As photographic use has declined and industrial use has recovered only gradually, use in jewelry and as an investment has grown. India's high gold prices have encouraged a switch to silver by the farming community as a form of asset accumulation and store of value. Indian society alone represents 60% of consumption of this type.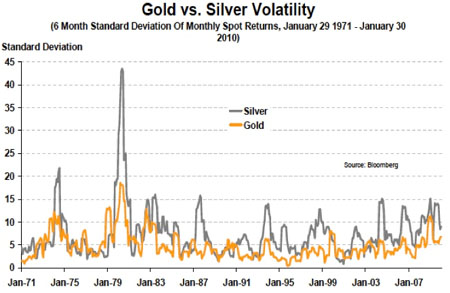 Silver returns tend to be more volatile than gold because 50% of silver consumption is industrial; thus, price volatility is closer to base than precious metals. The volatility in price is exacerbated by the rising consumption of silver in ETFs—particularly metal-backed, silver-only ETFs.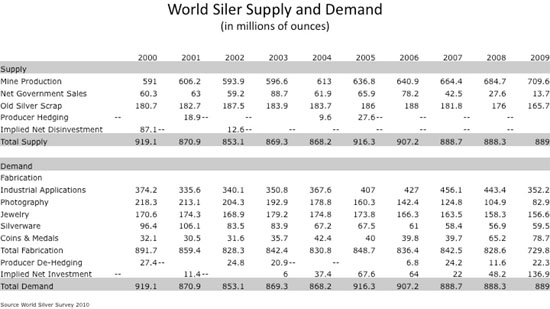 While mine supply has increased in recent years, government stockpile and scrap recycling supply has decreased, reducing supply sources. At the same time, coin demand has increased. Although industrial consumption dropped in crisis-hit 2009, it's coming back now—and with rising Indian jewelry consumption, suggests the current strong price levels may not be misplaced.
GFMS, the world's leading precious metals consultancy, says in its
Silver Survey 2010
, that even while silver broadly shadows gold, chances are that this year it will outperform the yellow metal. GFMS thinks there could be a more decisive silver price breakout before the year ends to take it past the London high of $20.98/oz. set in 2008.