U.S. Treasury holders have nothing to fear today. Just look how low yields are!
"BOY,
the bond vigilantes are really on the warpath," jokes Paul Krugman, noting in his blog at the
N.Y. Times
that 10-year Treasury yields ended Tuesday below 3.0%.
Never mind that the S&P slumped to 1040 meantime, dropping to a level first crossed (on the way up) in spring 1998 and leaving institutional funds with few places to hide. Never mind that 10-year Treasury yields only fell through 3.0% once before...amid the cataclysm that followed Lehman Bros.' collapse and thus hardly cause for good cheer. And never mind either that
gold prices
reversed a 0.9% drop on Tuesday, extending their run of higher highs and higher lows to seven consecutive quarters, also starting with the collapse of Lehman's.
"Clearly, we must slash spending immediately to satisfy the market's demands," mocks the Princeton professor, which looks a fair satire at first, because yields only fall when bond buyers bid up prices. And U.S. debt has rarely been more highly priced than today.
But to think that means the market is crying out for more debt—and imagining that it would only be right to meet that cry, as well—is one hell of a leap. Because whatever power Robert Rubin spied in the bond market, it really isn't that bright.
Despite averaging just 0.40% real interest, for instance, through the 1970s, buyers of 10-year U.S. Treasuries took until Dec. 1980 to see their yield move decisively above the pace of inflation. By then, of course, short-term rates had shot up to 19%, first destroying the capital value of those 10-year bonds as prices fell and yields rose towards that strongly positive post-inflation return, but also destroying the easy returns to be made by borrowing short-term money and lending it long.
Even below 3.0% today, ten-year U.S. Treasuries still offer an easy profit—quite literally money for nothing—in
maturity transformation
. Those big institutions able to borrow Fed Funds at the current near-zero rate can park those funds in government debt, picking up 2.75% returns from the annualized gap between overnight and 10-year interest. This no-brainer gets brained, of course, when short rates rise above longer-term yields. But what fear of that with Krugman's one-time colleague, fellow bearded wonk Ben Bernanke, running the Fed?
Still, if there were a genuine problem with Uncle Sam's outstanding debt today—a debt currently pegged at
$13.1 trillion
, and equivalent to borrowing $2.82 each and every day since the Big Bang—then the bond market would be first to know and show it. Right? Because as Krugman's joking implies, the market-price of government debt must be correct in one sense or another. He's clearly a big fan of the
efficient market hypothesis
, no?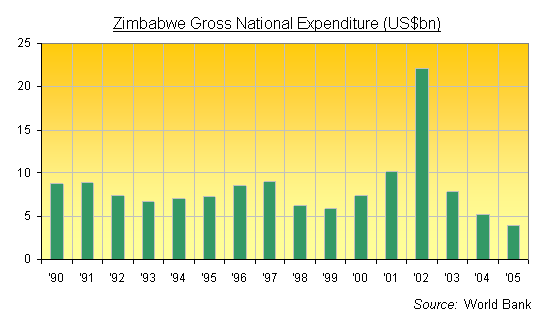 "There is nothing like deflation to bring on hyperinflation," as our friend, Merryn Somerset Webb, recently reminded readers of the
Financial Times
and
MoneyWeek
.
"Governments desperate to prop up prices and economies, despite being broke, print reams of money—money that eventually enters the market in a rush, flipping deflation to inflation. If you can get a copy of Adam Ferguson's 1975 book
When Money Dies
(soon to be republished), you will find an excellent account of how this happened in the Weimar Republic. It might not happen again but, at this point, it would surely be foolhardy to discount it entirely."
Zimbabwe's more recent collapse into hyperinflation might not strike the rich West either, but it also bears notice. It began gently enough, with a mere collapse of economic production and wages. Between 2001 and 2002, as "reflation" began, the exchange rate of Zimbabwe Dollars to US$1 then held static around 55 (according to the
CIA Factbook
at least). Domestic Zimbabwean inflation, in contrast, was galloping ahead at 134% per year, on course for
doubling shop prices
every 24 hours by mid-2007, as the money-printing shown above only accelerated the pace of catastrophe.
Put another way, "Most financial market indicators in the years leading up to July 1914 implied a decline in the risks to investors," as Niall Ferguson wrote in his 2006 tome,
The War of the World.
No, mounting political concerns, saber-rattling and national armament didn't specifically forecast the Archduke Francis Ferdinand's assassination on 28 June 1914 in Sarajevo, and "bond prices did fall sharply once investors realized that a great-power war was a real possibility. "But the striking thing is that this did not happen until the last week of July 1914—to be precise, in the week after the publication of the Austrian ultimatum to Serbia, which demanded cooperation with an Austrian enquiry."
One month after Austria lost its heir presumptive to an anarchist's bullet, its bonds finally got round to dumping almost 10% of their value, says Ferguson's data. The guns of August were already being loaded, in other words, by the time the sovereign bond market took fright. Austrian debt would stand more than 23% lower by Christmas, and the Hapsburg Empire wouldn't exist five years from there.
Still, U.S. Treasury buyers have nothing to fear today, of course. Just look how low yields are.
Adrian Ash
BullionVault
Gold price chart, no delay
|
Buy gold online at live prices
Formerly City Correspondent for
The Daily Reckoning
in London and head of editorial at the UK's leading financial advisory for private investors, Adrian Ash is the editor of Gold News and head of research at BullionVault—winner of the Queen's Award for Enterprise Innovation, 2009—where you can buy gold today vaulted in Zurich on $3 spreads and 0.8% dealing fees.
(c)
BullionVault
2010
Please Note:
This article is to inform your thinking, not lead it. Only you can decide the best place for your money, and any decision you make will put your money at risk. Information or data included here may have already been overtaken by events—and must be verified elsewhere—should you choose to act on it.