Is palladium overvalued and due for a fall, or is it set to rise further in the coming months? Yes or no to both, depending on whom you read.
Certainly palladium's rise has been dramatic in 1Q10, from starting the year at about $420/oz. the London Fix has risen to over $540/oz. this week, a near 30% increase. So what has driven the increase and what is in store for palladium prices going forward? There have been a number of factors in palladium's favor driving up the price. First, the fundamentals have been sound; due to its much lower cost than platinum, the metal has been partially substituted for platinum in the mix of PGMs used in automotive catalytic converters, particularly in diesel engines. In a recent note to investors, Standard Bank advised global auto sales are still on the rise, and China remains in the lead. Why is catalyst demand so important, the following graph from the
Market Oracle
illustrates the dominant role the automotive market has on palladium demand, with one exception—ETF demand.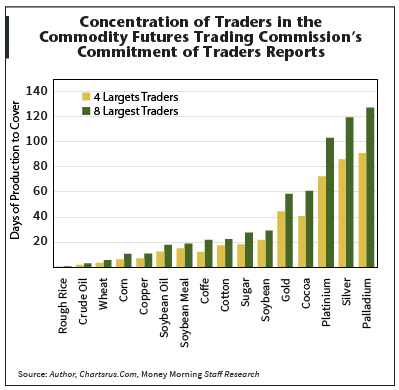 According to Standard Bank, Japan's auto sales for March have risen on a m/m and y/y basis. China and U.S. auto sales were up in March too. Base effects make sales growth look spectacular. But even in absolute terms, auto sales in the four large markets (Japan, Europe, U.S. and China) are rising fast; the recovery that started in June 2009 continues.
While demand is increasing, supply looks like it could potentially be constrained—80% of global supply comes from just two sources, energy-constrained South Africa and potentially unreliable Russia.
So is the rise in the palladium price another spike to be followed by a crash back to $150/oz.? Certainly not. The long-term fundamentals for palladium look sound but we would expect the price curve to flatten from here this year. Substantial further increases will begin to impact long-term physical demand growth.