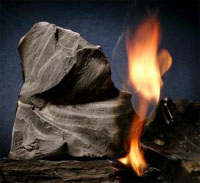 "Shale gas has brought a lot of uncertainties about the gas market," said Oystein Michelsen, Statoil's Executive Vice-President for Exploration and Production in Norway.
"Gas used to be a safe horse on which you could put your money," he told Reuters on the sidelines of an energy seminar in Bergen.
Statoil's prospects to sell liquefied natural gas have been hit by the growth of shale gas in the U.S., which is drastically cutting the country's reliance on gas imports.
Recently, LNG ships departing from Statoil's LNG terminal in Arctic Norway processing gas from the Snoehvit field have been sent to Great Britain and Spain, rather than the U.S.
Michelsen anticipated general demand for LNG to expand in Europe and fall in the U.S.
"LNG imports to Europe will increase perhaps because the U.S. will take less," he said.
"Snoehvit will be sold to wherever we get the best price. It could be the US, Asia or Europe," he said.
Asked whether Statoil would have built Snoehvit given the fall in U.S. demand for gas, Michelsen said: "The decision to build Snoehvit was sanctioned at a time when there was a lot of optimism about LNG all over the world."
"Looking to the future there will be a market for LNG," he said, especially in Asia.
Michelsen also said shale gas had an impact on the planning of projects like Shtokman, a giant gas field off the coast of Arctic Russia Statoil is aiming to develop with Russia's Gazprom and France's Total .
The partners recently delayed the time it will take to build the project.
"It's not dead, we are still working on it, but it might be affected (by shale gas)," he said.
"It is a huge asset so it is important in that way, so we would very much like it to succeed," he said.