The gold price is not only making headway in U.S. dollar terms, but also in most major (and minor) currencies as illustrated by the table and graph below. Bullion veterans will recognize this phenomenon as a manifestation of solid investment demand (and a vote of no confidence in fiat paper per se).
The picture and the numbers tell the full story.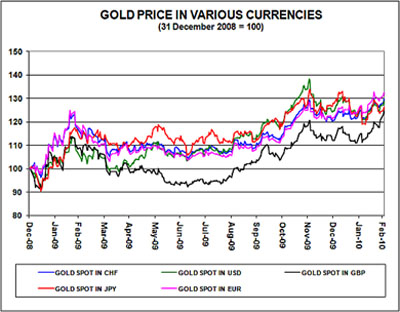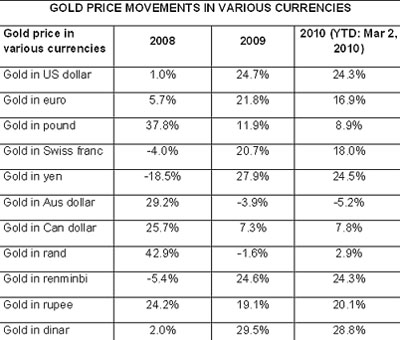 Illustrating the message even more vividly is the chart below of gold expressed in a basket of emerging-market currencies by dividing the dollar bullion price by the Wisdom Tree Dreyfus Emerging Currency ETF (CEW). Also note that the chart has again climbed back to above its 50-day moving average line.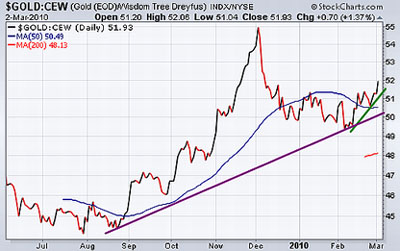 I remain bullish on gold in the medium term, especially as I believe the vast money printing by central banks could set off strong inflation pressures down the road. I will not be surprised to see bullion remaining in a secular uptrend for some time to come. Add bullion to your portfolios but, given the notorious volatility of the metal, only do so on pullbacks.