Gold is the opium of many investors now. However, we felt the horse had been flogged enough; the better question was to inquire about the performance of another yellow metal, the one with a PhD in
economics,
which is really what all the fuss has been about anyways.
This week we spoke with BMO Capital Markets Global Strategist Bart Melek to find out where Dr. Copper is at, and to guide commodities and equities investors in the best direction possible today.
Melek told us that copper remains BMO Research's preferred commodity today.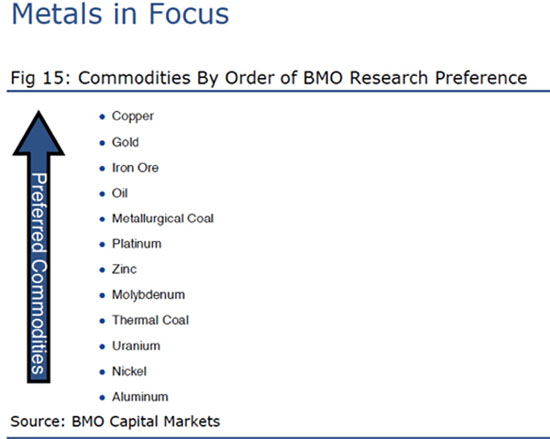 The reason for this, Melek said, is that China is coming "back to trend," which is fundamental to long term global economic growth.
It turns out that unlike other sectors such as gold, rare earths and coal, China doesn't produce much copper relative to its consumption, Melek said.
That means they're a big net importer of copper. They can't distort the market like they have with other metals.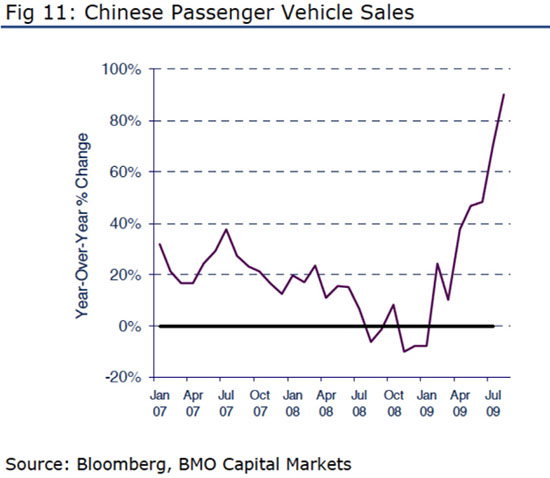 BMO also sees fairly robust demand going forward not only from China but increasingly from India and other developing countries in the long term as they develop infrastructure and capacity.
We're going to continue to see increases in urbanization and also steady growth in the developed world.
Then there are the supply side issues with copper that also contribute to tight fundamentals. Melek says that there are only a limited number of new copper projects in the pipeline. That and issues with labor negotiations at major world producers indicates the surplus for 2010 may be smaller than the consensus is thinking.
BMO expects a deficit scenario in copper's fundamentals by 2011, which will add further upward pressure to the price, which is anticipated to average $3.30 through 2011. Unfortunately, that doesn't mean that there will be no unraveling of the sector before then. The risk of a near term correction is real for copper and other higher risk metals.