What would signal inflation on a global scale? We think the ultimate test is a breakdown in the value of paper or fiat currencies. That is, a strengthening of gold and crude relative to the world's strongest paper currency which, at this point in time, is the Aussie dollar. If Gold breaks above AUD1180, it will mean a 4-month high for gold in Aussie dollars and that is enough for us to signal a change in trend.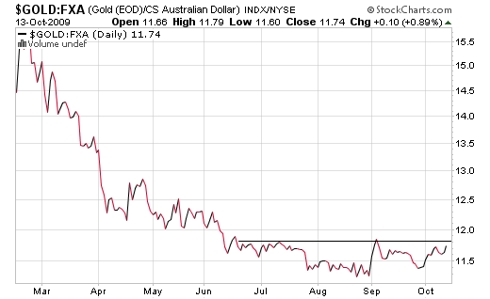 We suspect that the breakout above will coincide with the ETF TIP breaking to a multi-week high against the U.S. 10yr.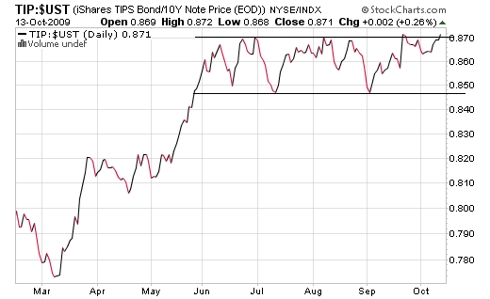 It is getting increasingly difficult to justify a "deflationary" environment. All the evidence points to the contrary and it's in plain black and white!