This week in gold we have seen prices drop lower creating a lower low. This is generally not a good sign if we want to see higher prices in bullion and gold stocks. That being said, a lot of traders are now starting to short gold because is has filling its gap lower which occurred Monday at the open due to over night commodity prices.
I am refraining from this short term play because of several things:
1. Gold is still within its support zone and could reverse any day
2. Although we have a lower low this pattern could very well be a 1-2-3 wave retrace
3. Stochastic Indicator for gold is starting to turn up indicating possibly stronger prices
4. Gold stocks are currently at a short term support level
GLD Gold Fund Trading Chart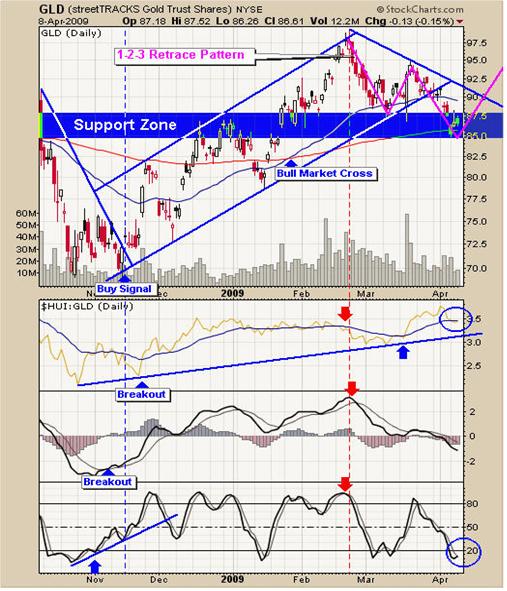 Gold Bugs Index (Basket of Gold Stocks)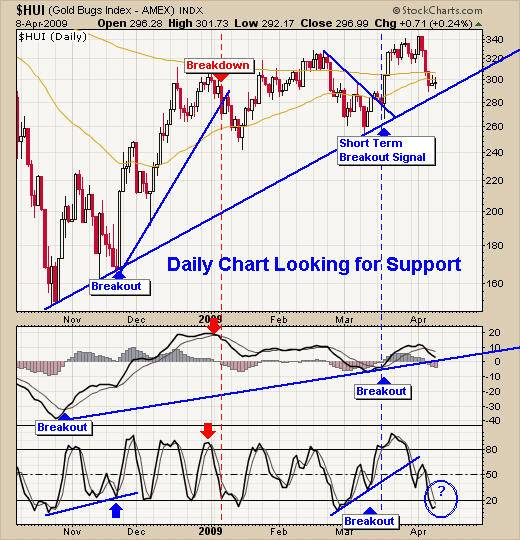 Technical Trading Conclusion
The price of GLD has been retracing since February after making its big run from $70 to $98. We all know the market moves in zigs and zags and some bigger than others. And we all know that large moves always require some type of pause whether itís a sharp pullback, flag, Pennant, wedge or 1-2-3 retrace before continuing in the previous direction. Only time will tell what gold will do next. We simply must manage our exposure and focus on trading low risk setups when the momentum is on our side.
If you would like to receive my free gold reports please visit my site: www.GoldAndOilGuy.com